CUSTOM MADE
FOOD TEXTILE is a special order product for companies, brands, and shops that creates sustainable items colored with dyes made from food products that otherwise would have been thrown away.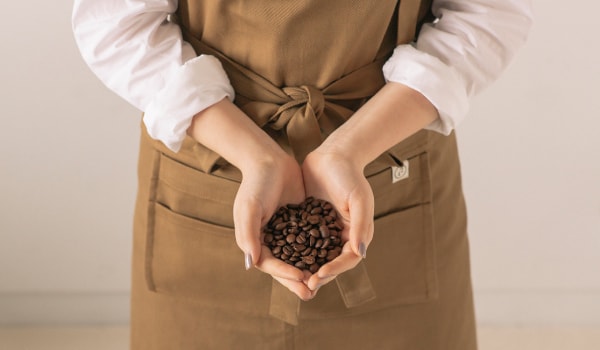 Items




FOOD TEXTILE dyes can be used not only on fabric, but also on cotton fiber, thread, and products.
Not only can it be used with clothing, but also shop bags, aprons, coasters, placemats, socks, towels, and countless other items.
For example, grounds and dregs from coffee and herbal tea are used to make dyed aprons used as part of café uniforms.
Local specialty products are used to dye items for use as sales promotion items.
Efforts such as these enhance CSR and help showcase sustainability efforts.
Product examples
CAFÉ KITSUNÉ / Tote Bag
These tote bags are colored with dye extracted from the same espresso that is served in the café.
The bags are available for sale in the cafes themselves.
Adastria / Uniform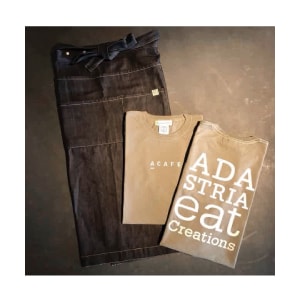 These T-shirts and aprons were made using the herb echinacea, supplied by Tree of Life, that would normally have been disposed of.
They are worn as the uniform of the café in the company's own offices.
Eitaro / 200th Anniversary Gifts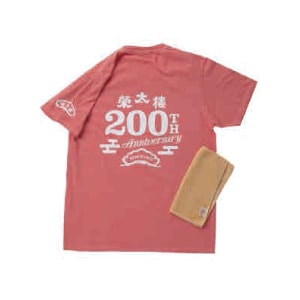 These T-shirts were made from safflower, an ingredient used in the brand's flagship Eitaro sweets, and the hand towels were made with sugar cane.
They were created as gifts to commemorate the company's 200th anniversary.
On Seven Days / Regional Revitalization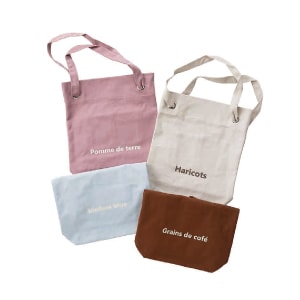 Miso and coffee beans supplied by multiple local companies were used to create dyed T-shirts and bags.
They are sold as collaborative project items.
Tree of Life / Uniforms and Bags
These aprons and reusable shopping bags were made with mallow blue tea, a type of herbal tea, that failed to meet sales specifications.
The aprons are used as uniforms, and the reusable shopping bags are sold as products.
Dyes made from safe food products
We worked with Japanese food companies and farms to create a sustainable system that links these industries.
Through our efforts, we are providing one possible way of tackling the problem of food loss.
Irregularly shaped ingredients, scraps from cutting vegetables, used coffee grounds, and other food products scheduled for disposal are purchased from farms and food production companies. Ingredients in these vegetables are then extracted and used to create dyes.
The dye creation process uses only unique, Japanese technologies, and has been patented both in Japan and overseas.
Multiple colors of dye can be produced from the same food products.
Rich range of fabric and color variations
There are roughly 50 basic FOOD TEXTILE colors. The rich variety of colors makes it possible to select colors that fit individual uses and concepts.
The gentle colors are proof that the fabrics are made with over 90% natural dye and minimal use of chemical dyes.
Natural dyes have a reputation for fading, but even though 90% or more of the dye used to dye FOOD TEXTILE products is natural dye, all of the colors have passed colorfastness tests.
Products keep their colors and can be enjoyed for many years to come.
Inquiries
豊島株式会社
〒460-8671 愛知県名古屋市中区錦2-15-15
TEL:052-204-7531 / FAX:052-204-7450
E-mail:foodtextile@toyoshima.co.jp
TOYOSHIMA & CO.,LTD.
15-15, NISHIKI2-CHOME, NAKAKU, NAGOYA, AICHI