The fashion industry project
that reutilizes
waste food products
FOOD TEXTILE is a sustainable project that extracts ingredients
from vegetable waste disposed of by food companies,
uses these ingredients to make dye, and provides fabrics and products colored using these dyes.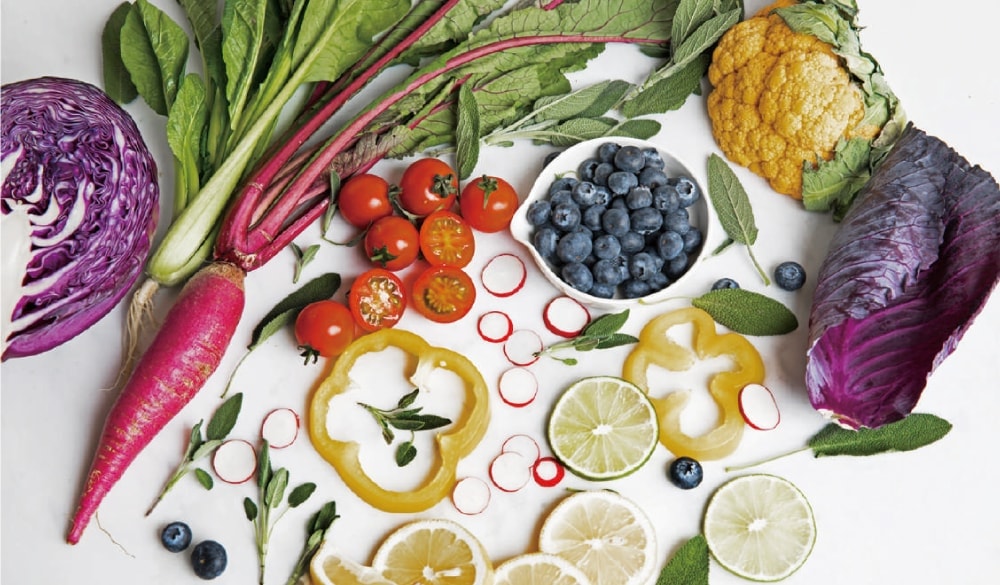 Colors created
from safe food products
■ FOOD TEXTILE thread is colored with dye made from safe food products.
■ This natural dye accounts for over 90% of the dye used. The gentle colors are proof of the minimal use of chemical dyes.
■ The pigments in FOOD TEXTILE products are made from vegetables and food products that otherwise would have been thrown away.
■ The program proposes a new way to solve the problem of food loss.
■ All FOOD TEXTILE fabrics have passed colorfastness tests. They keep their colors and can be used for years to come.
SUSTAINABLE SYSTEM
The FOOD TEXTILE project is a joint effort between Toyoshima & Co., Ltd., food companies that provide the ingredients for dyes, and companies that use those fabric colored with these dyes to make products.
By going beyond the bounds of CSR activities and creating a system in which each company engages in the program as a business activity, it seeks to create a long-term, sustainable system.